There is nothing like the smell of a Manhattan's bakery in the morning… or the taste of a coffee at dusk, in California, while one's looking at the beach. The kind of little moments that fill our lives with happiness. The truth is that one shouldn't have to move anywhere to enjoy those moments and so, Il Salviatino's team has come up with a new idea: what about bringing a little bit of America to the hotel?
The result is our new American Brunch, which you can try every Sunday starting on April 13th from noon to 3:30 pm. (with the exception of April 20th, when Il Salviatino will offer its special Easter Brunch).  The American Brunch, priced at €45 each person, includes:
Buffet:
Muffin Krapfen with Cream Plum cake
Cream Tart
Donuts
Cup Cake
Pan Brioche
Fresh Fruits
Pancake with Maple Syrup
Cinnamon Rolls
Sweet and Savoury Crepes
Apple pie
Cheese Cake
Stuffed Focaccia Bread
Focaccia bread with Cherry Tomatoes
Bagel
Selection of breads and breadsticks
Selection of cheeses
Selection of salads
Caesar Salad
Choice of one of the following dishes:
Waffel with Berries
Benedict Eggs
Scrambled Eggs with Smoked Salmon and Salad
Toasted Bread and Tomatoes au gratin with poached egg
Fried Egg with mix vegetables
Omelette French toast with fresh berries
Hamburger/Cheese Burger
Praga Ham and Poached Egg with Tomatoes au gratin
Club Sandwich
Sausages and Bacon on request
American Coffee and Espresso, Cappuccino, Natural and Sparkling Water
Choice of one of the following drinks:
Bloody Mary
Bellini
Aperol Spritz
For more information do not doubt visiting Salviatino Agenda.
For reservations, address to info@salviatino.com.
If you need further information, please find us at: (0034) 055 9041111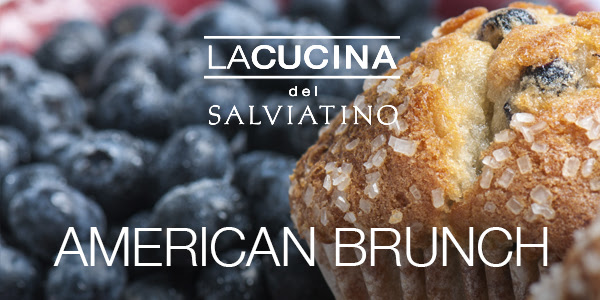 Tags: american brunch, boutique hotel florence, brunch florence, hotel offer florence, Il Salviatino